Finding the money to save for your retirement may not always be easy. Do you need help keeping track of how much you spend and on what?
Why not download Zurich's free Budget Calculator?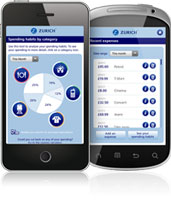 Please note, this is a generic product offered by Zurich which may not use the
same assumptions as those used by the Scheme, on the advice of the Scheme Actuary.
Kingfisher Pension Trustee Limited are not responsible for the content and views
of external websites.
Kingfisher Pension Scheme Budget Planner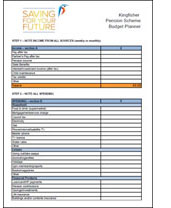 Alternatively you can download and print our Kingfisher Pension Scheme Budget Planner or use our Excel Budget Planner.
Budget Planner in Excel Format
These budget planners are not designed to take the place of professional financial advice.
Neither the Trustee nor the Company can give you personal financial advice, however will endeavour to provide you with all the information you need to make an informed decision. You may therefore wish to seek the services of an Independent Financial Advisor (IFA).
You can search for a local IFA on unbiased.co.uk. This website is run by IFA Promotion Limited, who promotes independent financial advice for consumers.